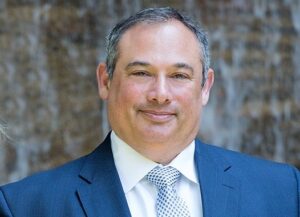 Jody Berkes is a Criminal Defence Lawyer who believes that everyone is entitled to the best possible representation. Most of his clients have never needed the services of a criminal defence lawyer and the vast majority go on to never need them again. However, when he is needed, Jody Berkes is accessible on a 24 hour basis. He takes the time to explain the issues in a system that can be overwhelming and frightening to most people. Jody Berkes advocates tirelessly for his clients ensuring the best possible result in each and every case no matter what the charge. He works hard to ensure that you get your life back.
Jody Berkes received his B.A. from Stanford University in Palo Alto, California and his B.C.L. and LL.B. degrees from McGill University's Faculty of Law, where he was selected valedictorian by his graduating class.  After articling and practicing in Vancouver, British Columbia for the criminal defence firm of Smart and Williams, he moved to Toronto in 1999.  In 1999, he became a partner with the law firm Heller, Rubel Barristers, practicing exclusively in the area of criminal defence.  In 2012 he formed a partnership with Apple Newton-Smith who was appointed to the Bench in 2019.  Mr. Berkes' practice includes the defence of individuals, as well as corporations, charged under the Criminal Code of Canada, as well as other Federal and Provincial criminal and quasi-criminal statues.  He also represents professionals before discipline and competency panels.  He appears in all levels of courts in Ontario.  Jody Berkes is currently the Secretary for the Criminal Justice Section of the Canadian Bar Association.  He has been the Newsletter Editor, CLE Coordinator, Public Affairs Liaison and the Chair for the Ontario Bar Association Criminal Law Executive Committee, as well as a member of the Criminal Lawyers Association and the Toronto Lawyers Association.  His cases have been reported in both Ontario and British Columbia. 
Mr. Berkes is certified as a specialist in Criminal Law by the Law Society of Ontario.